Events
Up and Coming Events
There are currently no events scheduled in the near future. If you prefer, take a look at some of the types of events we've been associated with in the past by checking out the links below.
Past Events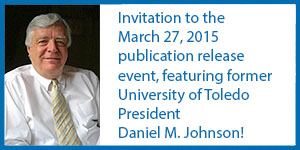 The seminar, on Friday, March 27, from 2-4:30 p.m. at the Radisson Hotel on UTís Health Science Campus, will feature keynote addresses by Dr. Johnson and former Ohio Lieutenant Governor Lee Fisher, followed by a panel discussion. The cost of the seminar is $25, which includes a copy of Dr. Johnsonís book (cover price $25). Dr. Johnson will host a free reception and book signing from 4:30 to 6 p.m. in the Faculty Club at the Radisson following the seminar. Information about the seminar is available from the
UT Urban Affairs Center website
or by calling the UT Press at 419-530-2170. The registration deadline for the seminar is Monday, March 23. To RSVP for the reception and book signing, call the UT Press at the above number.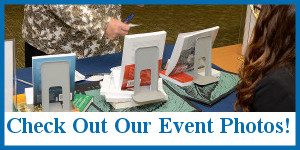 Join us for a special evening of food, music, and dancing to celebrate the latest books published by the University of Toledo Press. This will all be taking place on Friday, October 17, 2014 from
5:00 P.M.
to
8:00 P.M.
on the Fifth Floor of the William S. Carlson Library at The University of Toledo. Parking will be available in lots 10 and 13 on the UT main campus. RSVP at 419-530-8549.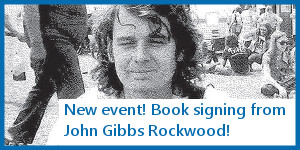 On August 30th, 2014, John Rockwood will be signing copies of
Can I Get A Witness
at the University of Toledo Barnes & Noble from
12 Noon
to
3 P.M.
Also, if you haven't purchased your copy yet, they will be on sale at that Barnes and Noble location as well.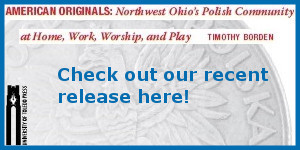 This year, at the 30th Lagrange Street Polish Festival, we will have a presence for the sale of our new publication
American Originals
. We'll be offering a special price on the book for those who purchase it from us at the Festival of $20 (cash only). Our presence at the Festival will during the hours of
12 P.M.
to
5 P.M.
on Saturday the 12th and Sunday the 13th.