The material below refers to a prior event.
Invitation to "A Little Bit Polka, A Little Bit Rock 'N' Roll" Event
Join us for a special evening of food, music, and dancing to celebrate the latest books published by the University of Toledo Press.
Celebrate our recent releases of "American Originals: Northwest Ohio's Polish Community at Home, Work, Worship, and Play" and "Can I Get A Witness: The Photographs of John Gibbs Rockwood".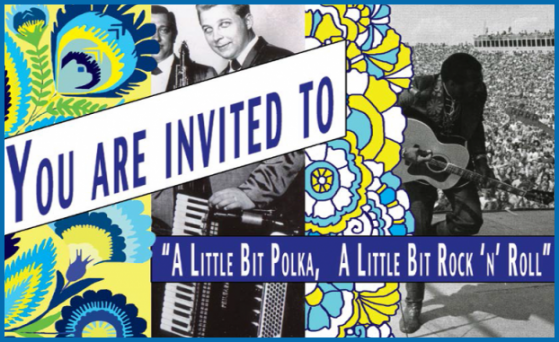 Enjoy the music of Toledo's own "Polka Zone" and John Rockwood's band "Voodoo Libido". We'll also be featuring Polish-American and American Cafe food with a cash bar.
We'll also be offering up special deals on many of our publications, including the two newest "Can I Get A Witness" and "American Originals" books. We will also be having a free raffle while the tickets last! As an added bonus, John Rockwood and Tim Borden will be available to sign copies of "Can I Get A Witness" and "American Originals" if you bring your copy or purchase one on sight.
This will all be taking place on Friday, October 17, 2014 from 5:00pm to 8:00pm on the Fifth Floor of the William S. Carlson Library at The University of Toledo.
Parking will be available in lots 10 and 13 on the UT main campus. RSVP at 419-530-8549.
A map of the University of Toledo Campus is available here for those who are unfamiliar. RSVP soon to make sure there is room!
Voodoo Libido

Here is a little preview of Voodoo Libido from their performance for the 150th anniversary of the Oliver House.

Polka Zone

Here is a preview of Polka Zone from their performance at the 29th Lagrange Street Polish Festival.
If you enjoy the performance, you can find Voodoo Libido through their Facebook Page
Photos of the "A Little Bit Polka, A Little Bit Rock 'N' Roll" event at the University of Toledo's Carlson Library! Taken by photographer Terry Fell.
The entire collection of images are also available on our Facebook page!