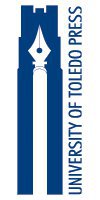 Price: $125.00
The Heritage Collection
This six volume set contains the following titles published by the University of Toledo Press:
American Originals: Northwest Ohio's Polish Community at Home, Work, Worship, and Play
Edited by Timothy Borden, is an essential volume to those interested in Toledo area history, or even the Polish history of immigration to the United States. The book is rife with historic photographs of Polish Americans, their place in the local religious community, and interviews with local Poles. It illustrates some of the influences on modern culture that Polish immigration had on the area as well as the United States in general. … 258 pages.
Arab Americans In Toledo
Edited by Samir Abu-Absi, it received an Honorable Mention in the 2012 Bowling Green State University Center for Archival Collections' Local History Publication Awards. Toledo's Arab American experience is a great American story of an ethnic community finding fertile soil, sinking roots and flourishing. This has been the story of ethnic groups whose American experience predates that of Arab Americans and it is being written anew by more recent immigrant communities. … 298 pages.
The Land of the Three Miamis
By Barbara Alice Mann, a major national presence in Native American history, Land of the Three Miamis is different from Mann's long list of previous publications on Native American history and culture. She has dropped the methodology of Euro-American scholarship and chosen to work in her own manner and that of her Seneca (Iroquois) ancestors. In this book, her purpose is not to prove facts or to give an interpretation of historical events but to pass along essential, traditional cultural narratives and knowledge to her granddaughter. … 131 pages.
What A Time It Was: Interviews with Northwest Ohio Veterans of World War II
Army veteran Andrew Fisher has compiled and edited a book based on some of the Veterans' History Project interviews that are archived in the Ward M. Canaday Center of the University of Toledo's Carlson Library. The book is a selection of 80 interviews from among the hundreds in the archived collection. The book includes interviews with men and women of all the service branches, both theaters of operation, and the home front. There is an appendix listing and profiling all of the VHP interviewees whose recordings are housed in the Canaday Center as of October 2009. … 273 pages.
30 Below on Christmas Eve
Another series of interviews by Andrew Fisher with local war veterans. This time, he focuses on the Korean War. While the Korean War is often referred to as the "Forgotten War," this book will bring to life the memories and experiences of those men and women who served their country. This book includes a foreword by Howard McCord. … 160 pages.
The Irish in Toledo: History and Memory
By Seamus Metress and Molly Schiever. Awarded the 2006 Local History Award from the Center for Archival Collections at Bowling Green State University, The Irish in Toledo is the story of the Irish rebirth as a vibrant and creative community in a new land. Irish immigrants made their way to northwest Ohio in waves after the potato famine of 1847-48, building railroads and canals, and working in sawmills and quarries. The book includes details of the earliest emigration from Ireland to the United States and Northwest Ohio, memories of leaving home and starting a new life in another country and how prominent Irish-American Toledoans have affected and enriched the Toledo community. … 248 pages.